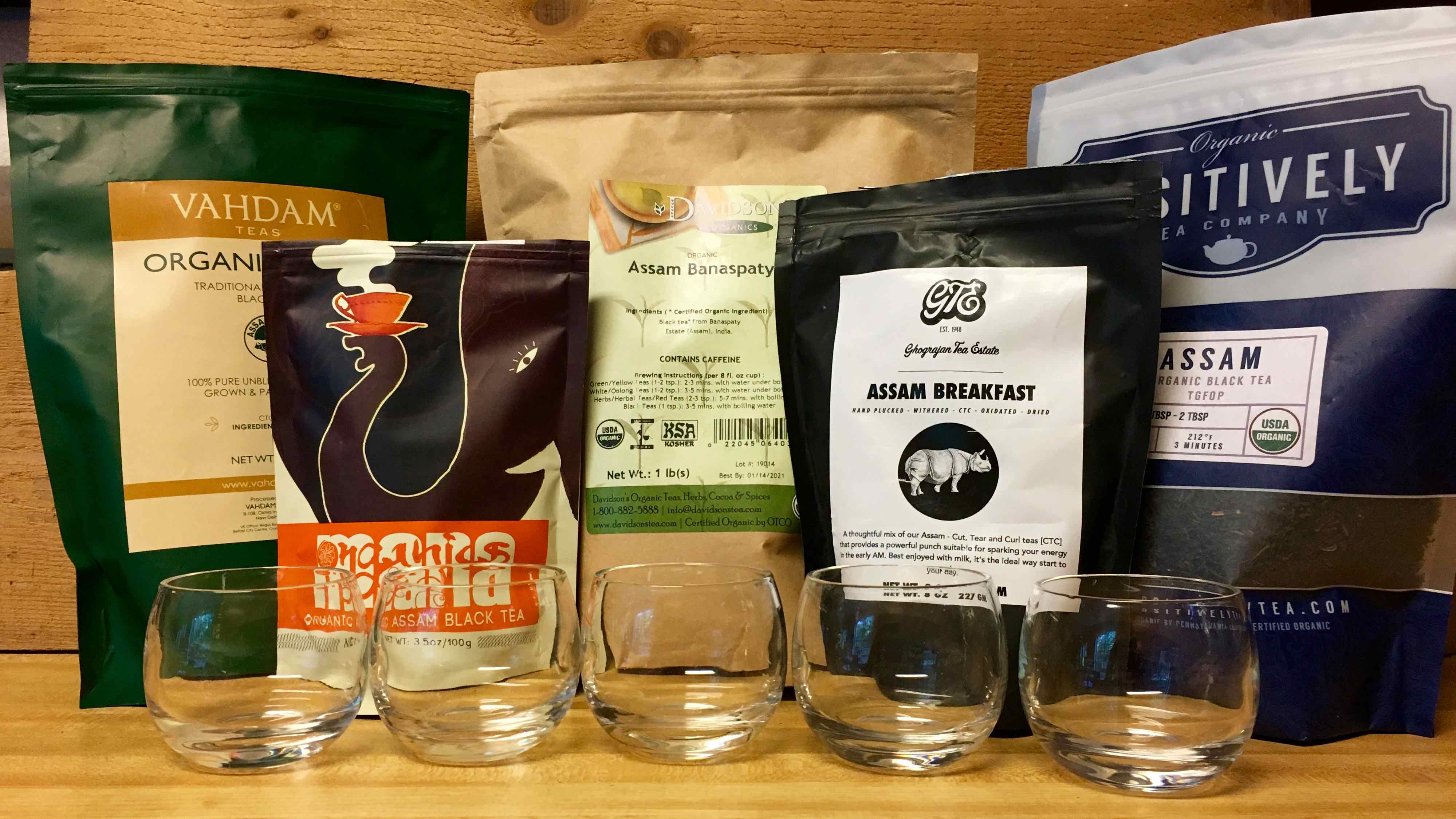 Ahh…. Assam. If there is one region of the world that holds the esteem and loyalty of tea aficionados, it is Assam.
Located in the valley traced by the mighty Brahmaputra River, the Indian state of Assam is a lush tropical land with ideal conditions for cultivation of tea. Rainfall is plentiful here and the soils are rich with minerals, clays, and gravels that tumble out of Tibet and wash to downstream hills and valley plains.
It is also very warm in Assam with many days reaching above 90℉ (32℃). High temperatures contribute in part to the bold character of Assam teas but tea growers also plant shade trees among tea to soften the effects of intense sun.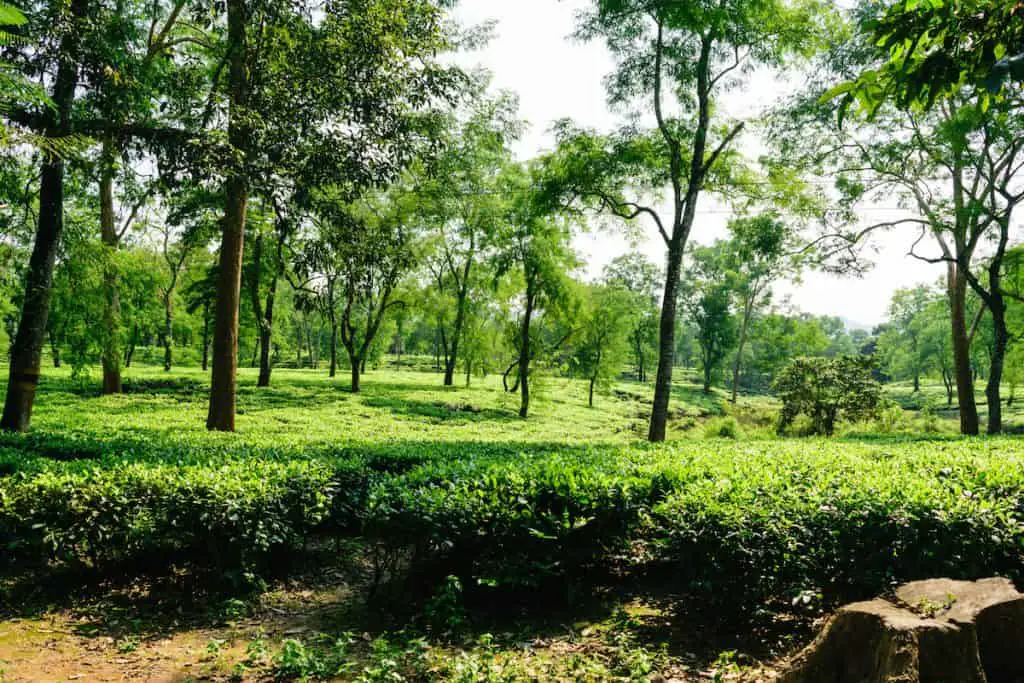 Two key technological developments transformed Assam into a center of innovation in the global tea industry. First, Assamese tea growers, working closely with British horticulturalists, recognized that hybrids of local and imported varieties of Camellia sinensis tea plants were extremely productive and made a quality cup of tea.
And second, Assam tea factories introduced key innovations in tea manufacture that reduced human labor required to process large quantities of tea leaf.
These two developments, coupled with strong market demand, now make Assam among the most productive tea-producing regions in the world.
Today I review and recommend some great Assam black teas for you to sample. After you try a few, I think you'll find the reputation of this region for its famous teas is justly earned.
My reviews include teas in the following categories:
Best Single-Estate Assam black tea
Best Assam black tea for Special Occasions
Best Organic Assam black tea
Best Daily Assam black tea
Best Assam black tea for Spicy Chai or Kombucha
Click on the navigate button below if you would like to jump directly to our recommendations. Or read on to learn more about Assam teas.
What is Assam Tea?
Assam is best known for black teas that have maltiness and strength. To have a malty quality means to have the flavor and mouthfeel of caramalized sugars like you might experience with baked sweet potato or a perfectly finished pie crust.
Maltiness emerges naturally from the soil and climate (or terroir) of Assam. High oven temperatures during factory drying of tea leaf can also enhance a malty taste. If too much heat is applied, however, then the leaf takes on a burnt finish that is not pleasant to drink.
It takes a master Assam tea maker to know where to draw the line.
Strength of Assam black tea is indicated by a thick red liquor (that's the part you drink) with a pleasant touch of astringency. A little too much of the astringent in any food or drink and your lips will pucker, but a good Assam balances just right.
If you are familiar with the soothing delicateness of white teas, then just know that Assams are on the opposite sides of the scales of robustness and strength. And you'll love Assams for that very reason!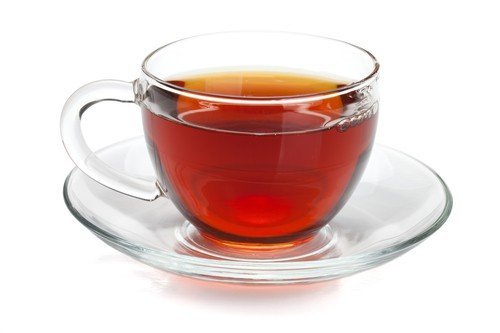 Who Likes Assam Tea?
Maltiness and strength are two qualities that appeal to a range of tastes. For instance, those who want tea for a spicy chai mix or a fruity, sparkling kombucha prefer the robustness that Assam black teas offer.
Or if you take your morning tea with milk and sweetener then Assam milk tea is the perfect choice.
You can also take it straight: I prefer this tea hot and steaming in the cup, without any sugars or other admendments.
Many tea drinkers also find the full-bodied character of Assams to be reminiscent of coffee but without the jitters and tummy aches. There isn't a coffee flavor to Assam teas but rather a deepness and richness that many associate with the mouthfeel of black coffee.
If you've been looking for a way to get off of coffee then give Assam black teas a try.
And if you like a little pick-me-up, not to worry. All Assam black teas are naturally caffeinated with about 50 mg of caffeine per 8 oz cup of tea.
Summary of Assam Tea Benefits
Let's summarize the benefits that tea drinkers can obtain from regularly drinking Assam black teas.
Tea Company Matters
Of course no flavor profile is set in stone. As you will see below, some Assam black teas have more maltiness and others have more strength. And there are other flavor complexities to this storied tea that we will do our best to explore.
In addition, each tea producer or tea importer has special features that are worth considering along with a tea's character. For instance, you may prefer organic over conventionally grown tea, or single-estate over blended teas.
I explain differences in practice between companies so that you can make the most informed decision possible.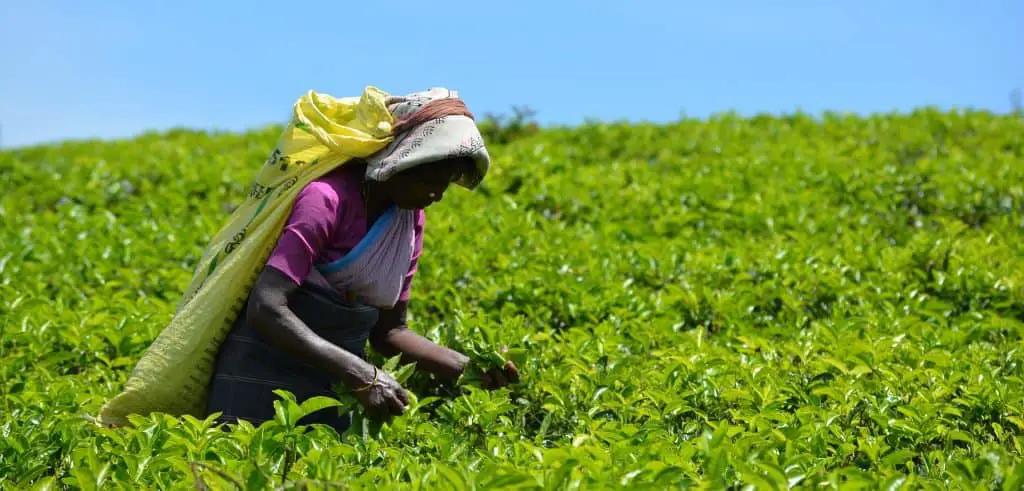 Best Assam Teas: Our Recommendations
To put together these reviews, I conducted two analyses. The first is a survey of tea reviews available at each of several online sources. I read hundreds of opinions, sentiments, and rants regarding Assam tea and Assam tea makers.
And the second analysis results from my own personal impressions of each of five Assam tea brands. Over the course of many tea sessions I sampled each of the teas presented here today.
What you're reading is therefore a distilled review of the best of the best!
Out of these numerous independent reviews you're much more likely to find teas at great value than if you're just surfing through opinions posted hither and yon.
Let's begin!
One feature of tea makers that is increasingly valued by tea drinkers is single-estate origin. Single-estate means that neither raw leaf or finished tea is blended with harvests from other tea-growing estates.
Why does single-estate matter? One clear advantage is accountability: the tea maker and tea drinker knows which farm to celebrate (or condemn) for the quality of its leaf, the nature of its farming practices, and the strength of its labor relations.
In principle, the single-estate business model establishes a transparent chain of accountability that—one would hope—fosters a better product and leaves behind a better world.
Ghograjan Tea Estate takes single-estate production up a notch. Established in the 1940s, this company is not just a tea maker but also a tea grower and tea packer. In short, the entire operation, from tea seed to packed tea, and all steps in between, is conducted on-site at Ghograjan Tea Estate in Assam.
Thus, there are no middlemen involved in production of this tea. The tea is shipped direct from the farm, via a US distributor, and then to the tea drinker. Farm2Cup is what the company calls this model of single-estate tea production.
Ghograjan is single-estate to its core.
The Farm2Cup Difference
But does Farm2Cup translate into a quality tea? Many tea drinkers find Ghograjan's Assam black tea to be malty, strong, brisk, and clean.
It is also described as pungent, which means that it has a bit of astringency with little or no bitterness.
This is great news because bitterness of brew is not for everyone. At the same time, however, a dash of the astringent is nice because it plays on the tongue for just long enough to give the tea some zip.
This tea is made in the cut, tear, curl (CTC) method which rolls up bits of cut leaf into small granules. Like a sprinter reaching the finish line quickly, CTC tea usually reveals its flavor secrets after just one steeping. Nevertheless, I found Ghograjan's tea to be crisp and well-balanced with a robust, full-bodied profile of Assam heartiness.
Within four tea sessions, I settled on a softer steeping of one teaspoon of tea per 8 oz water brewed at 205°F for three minutes. A soft steep brought out strength while constraining bitterness.
A prominent malty note finishes a sip and hangs at the front of the mouth for a few savory moments.
Though I did not succumb, I can understand the urge to add sweeteners or milk. Sipping this tea is similar to eating a lightly sweetened cookie that you want to chase with milk. Assam teas will just do that to a body; follow your own council here.
If Farm2Cup translates into fresh-packed tea, then the crispness of the brew may be owning to the short turn-around time between leaf harvest and the final packing of finished tea. I don't think that staleness will be a problem for Ghograjan's Assam Black Tea.
What reviewers like: Rich, satisfying Assam sensibility + direct from the farm authenticity.

Mike's view: Very crisp, hearty, and succinct + pleasing malty note.

Do consider: May be too bold for some tastes; adjust quantity of tea leaf as needed.
Click here to check today's price for Ghograjan's Farm2Cup Assam Breakfast Black Tea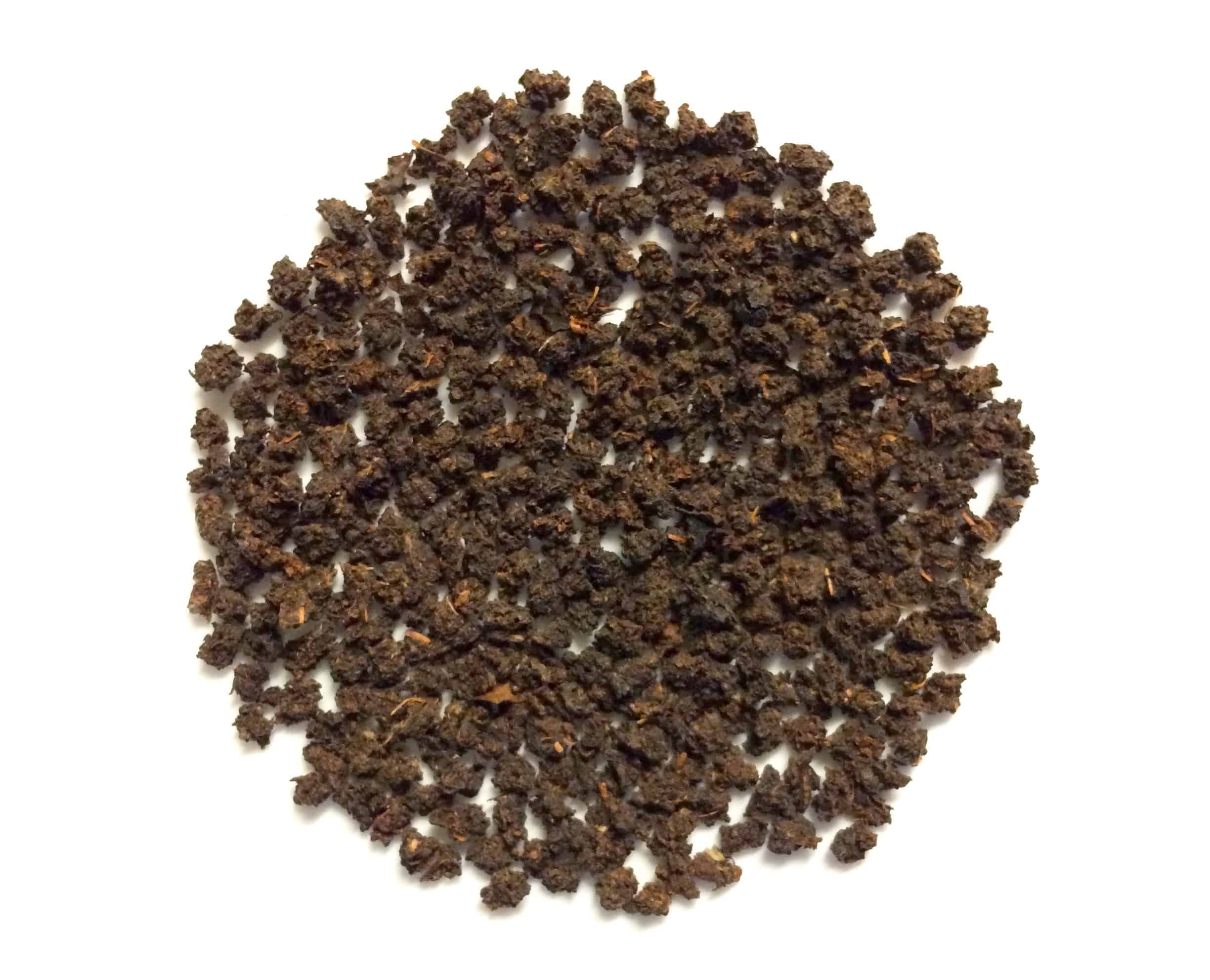 Not all single-estate tea suppliers are also tea farmers.
The India-based company Vahdam Teas does not grow or process tea leaf. Instead, Vahdam purchases teas from each of several estates located in Assam and then contracts with other parties to process the leaf.
Securing single-estate status is thus a matter of careful tracking of leaf from each Assam estate to the finished batch of tea.
After processing, tea is transferred to Vahdam Teas for packing at their state-of-the-art facility in New Delhi. The source of leaf within Assam may change from one batch to the next, but Vahdam Teas strives to make each particular batch single-estate in origin.
Vahdam's delivery goal is to hold finished tea no longer than 72 hours before packing into resealable packets for shipment abroad. You might think that it's no big deal to adhere to such a tight packing schedule. Be assured, however, that there is probably more than one poor soul losing sleep for the supply chain to New Delhi.
The Freshness Challenge
Does the freshness of tea translate into a fine brew?
Tea drinkers volunteer that Vahdam's Premium CTC Assam Black Tea has strength and boldness but it is not as malty as you might expect for an Assam.
The light maltiness may be a result of firing temperature or be related to native soils. In any case, the consensus among reviewers is that the tea is well balanced and has a crisp aroma, indicating freshness.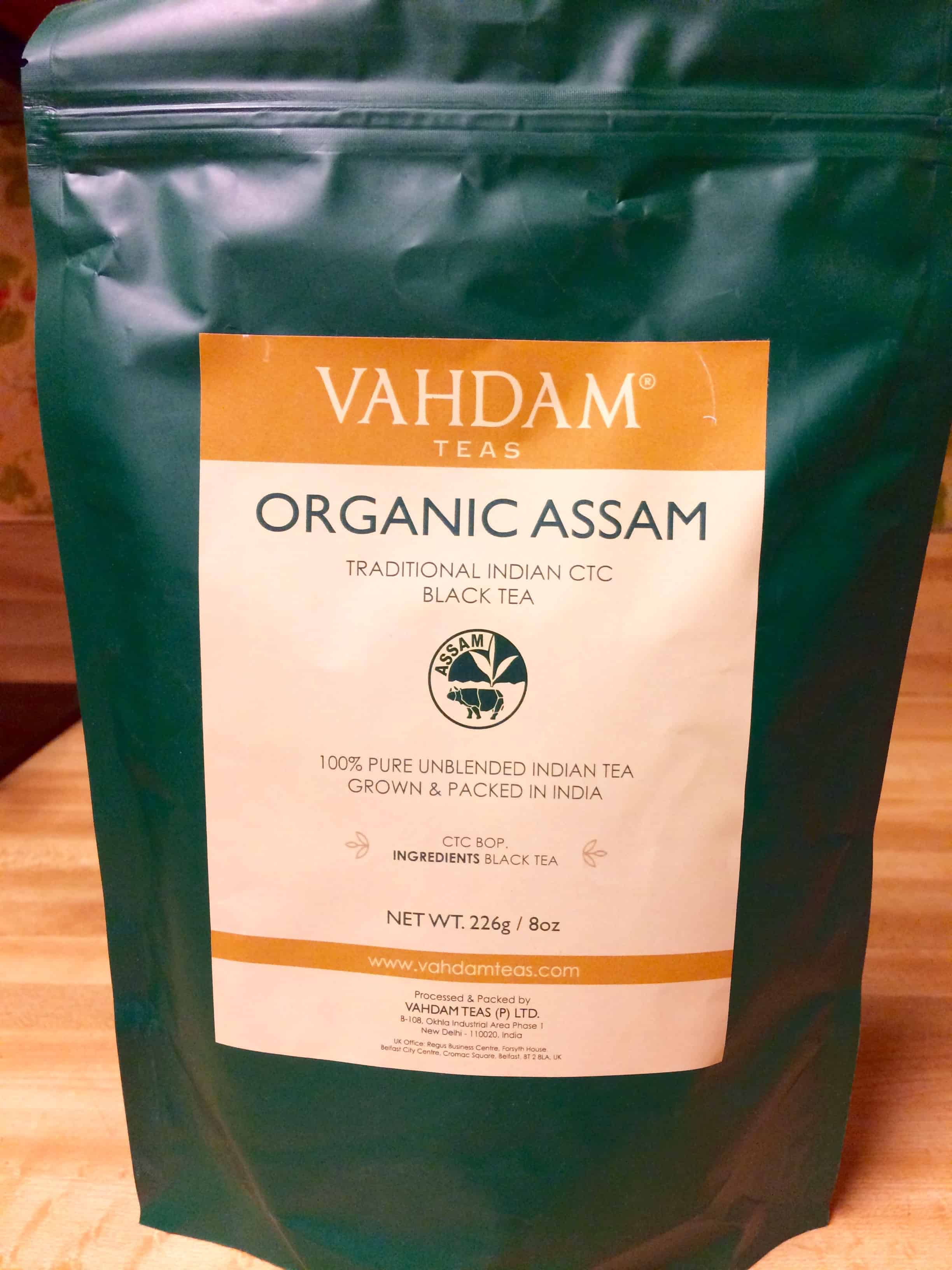 A Tea with Friends: Pour to Impress
Those who do not drink tea regularly can be hard to impress.
This is why I suggest that for social gatherings or other special occasions that you brew up a leaf that is flavorful without being too strong.
When I first poured this tea, I could immediately tell from the aroma that the profile was mild compared to the other Assam black teas that I review here. Mild yet Assam-confident, which is how I would describe the flavor of this fine tea as well.
I like a soft steep with this CTC as well: One teaspoon in 205°F water for 3 minutes.
And does it ever pair well with baked goods! Well, to be more specific, I paired it incidentally with breakfast cereal and milk. So I suppose that I did "add" milk and sweetener, if indirectly, to this particular tea. It was a nice pairing, and I think that I now have a friend for that slice of blueberry pie that's waiting in the fridge.
If you're having a party with baked goods, and you don't mind paying a bit more for the silky smoothness of this tea, then Vahdam's leaf is a great choice for those times when you want to pour to impress.
Sourced from Organic Tea Estates
It is noteworthy that suppliers for Vahdam's Premium Assam CTC Black are certified USDA Organic. Many farms make the case that they are effectively organic in practice, but few can afford to undertake the costly and time-consuming certification process.
If organic matters to you, then you should make comparisons between teas that are officially certified organic and those that are conventionally grown. Vahdam's offering is good place to begin your tests.
What reviewers like: Mild but not meek + good for sharing with novices.

Mike's view: Mildness is welcomed though at the expense of malt + great with pie!

Do consider: A bit pricier than most but still reasonable.
Click here to check today's price for Vahdam Tea's Premium Organic Assam CTC Black Tea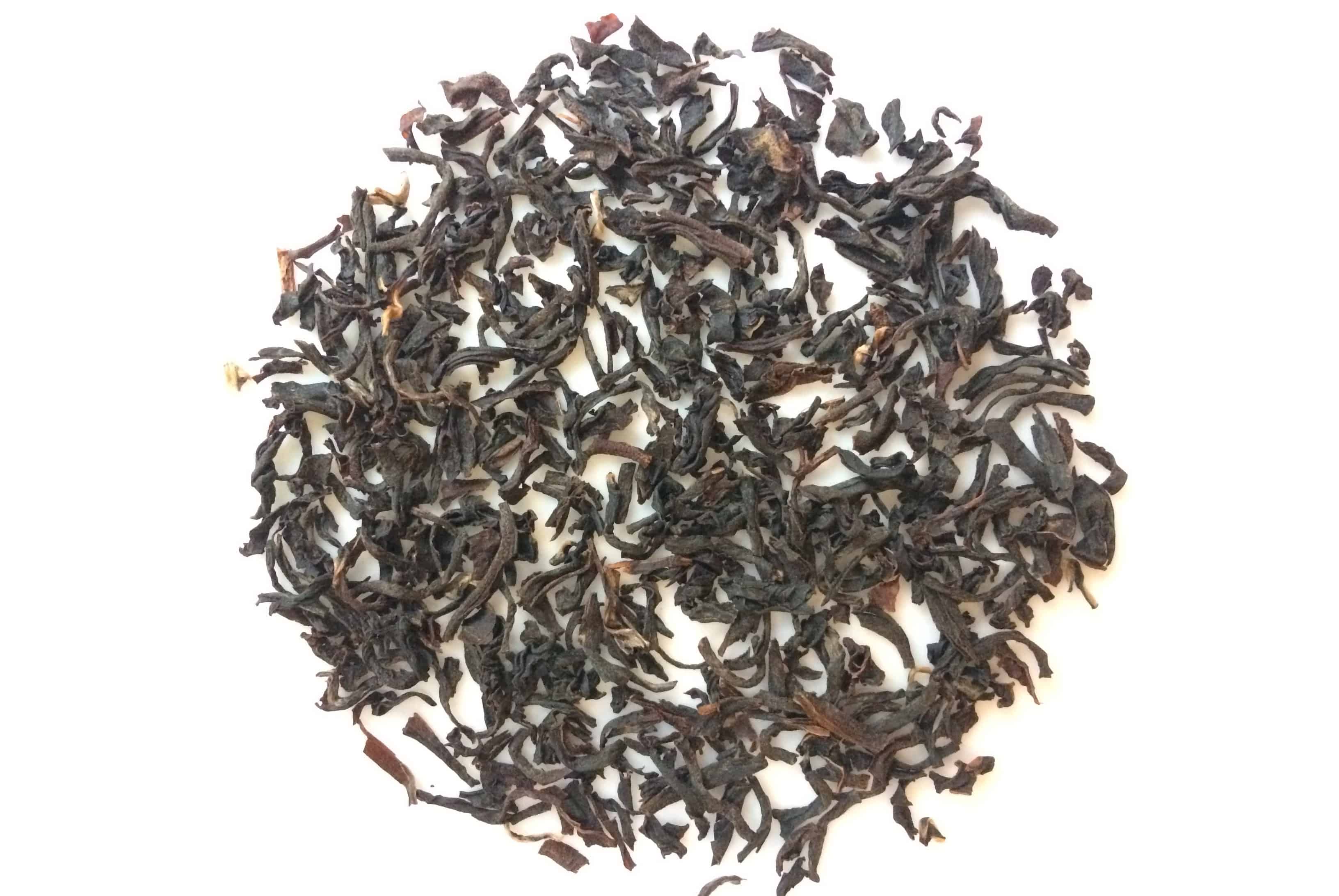 You can add to your comparisons a fine Assam black tea from Mana Organics.
Since 2015 this company has managed the USDA certified organic sections of tea fields located at the Chota Tingrai Tea Estate in Upper Assam.
In the field, Mana Organics tea farmers gather natural sources of nitrogen and organic matter which they compost along with minerals and other nutrients. Finished compost is then spread by hand around the base of each tea plant.
The goal of Mana is to create a closed-loop nutrient cycle whereby organic matter that is produced on the farm—less harvested tea leaf—is eventually returned to the farm.
A lot of labor and dedication is required to close that loop.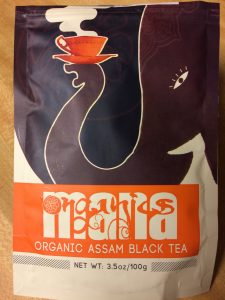 Tea Labor (of Love)
Does all this field work translate into a special tea?
Early in the first sip of Mana Organics Single-Estate Assam, I enjoyed Assam maltiness immediately at the front of the mouth.
At the back of the mouth a wash of saliva emerged to suspend the flavors for a bit longer. This was a surprise and welcomed event not duplicated by the other Assams I sampled.
A hard steep of one level tablespoon of whole leaf tea at 212°F for four minutes brought out the boldness without lingering bitterness. And then mid-way through the sip a delicate sweetness balanced the strength.
There was also a slight earthy note that slipped into the mix.
Tea reviewers agree that the natural sweetness of this leaf makes milk and sugar unnecessary to tame the boldness.
An Assam black tea with malty boldness and honey-sweetness is not typical of teas from this region.
The labors of organic farming may indeed pay off for the Mana Organics Single-Estate Assam Black.
What reviewers like: A surprising sweetness + zero-waste farming practices.

Mike's view: Excellent mouthfeel, especially at backend of a sip.

Do consider: Special qualities may be lost with spicy chai or fruity kombucha.
Click here to buy Mana Organics Single-Estate Assam Black Tea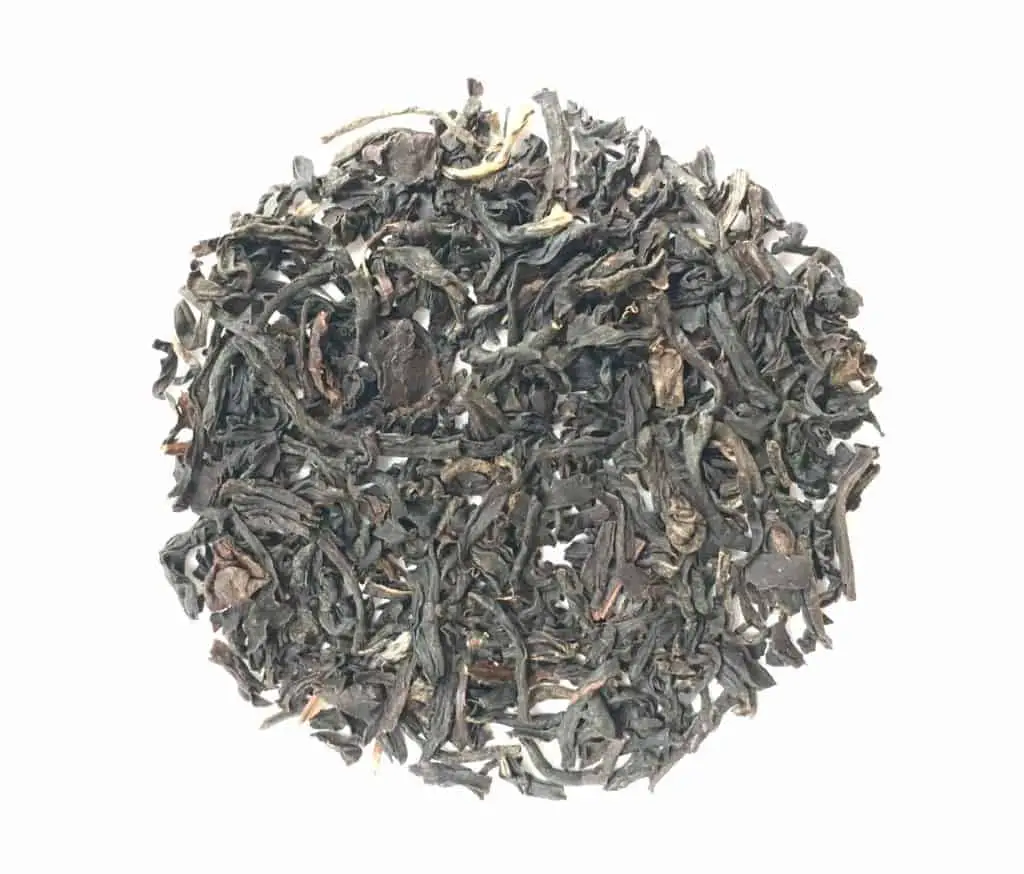 You won't need your fine-mesh strainer for this Assam black tea. Positively Tea's Organic Assam Black has large, ample leaves which is why it is classified as Flowery Orange Pekoe (FOP).
A full leaf also indicates that so-called orthodox methods, rather than CTC, were used in the processing of tea leaf. The distinction is important for several reasons, but mainly because orthodox teas tend to be slower to the finish line than sprinting CTC teas. You have to be patient with the whole leaf as it unfolds in the water and slowly releases its flavor compounds.
A slow, loping reveal of flavors can explain why it took me several tea sessions to find the best steeping recipe. I settled on a level tablespoon of tea steeped in 8 oz. of water for 3.5 minutes at 212°F. This is the spot where I found this tea's body and strength along with Assam maltiness. Less leaf steeped at a lower temperature just doesn't pack any punch and then what's the point of drinking Assam?
Strength and stoutness of this tea is also noted by many reviewers. They also found that this organic Assam is hearty and has just a hint of smokiness. It took a few sips to notice, but I also enjoyed a subtle smokey note.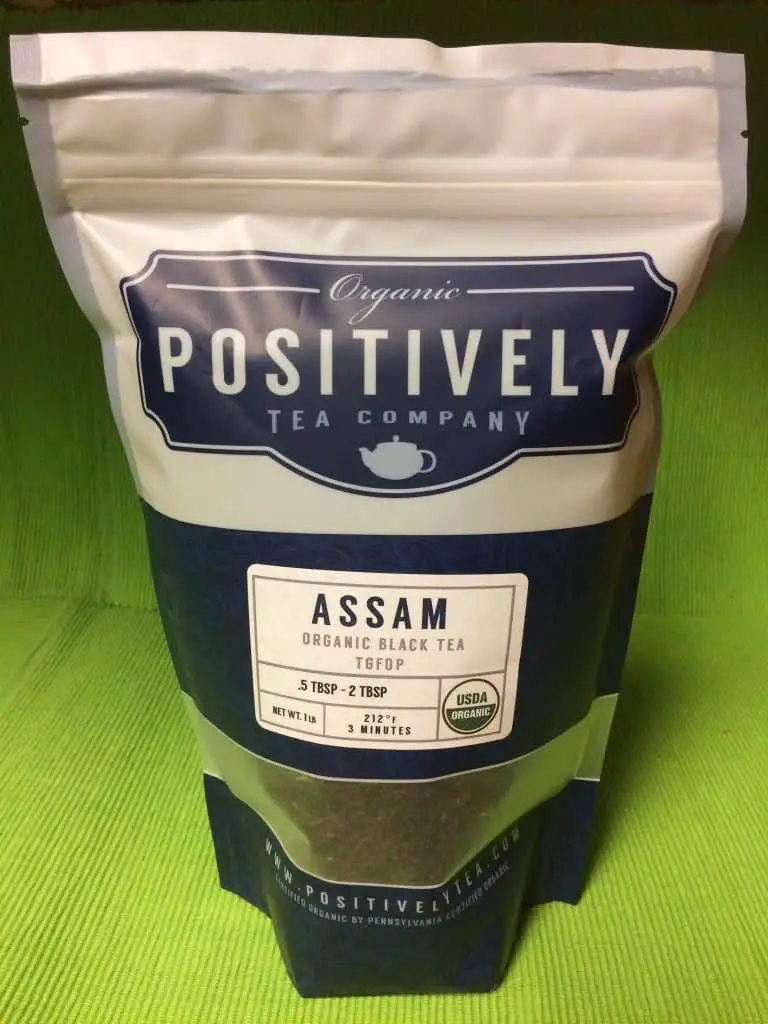 Economize Assam Tea Purchases
If you're looking for a good tea deal, then buy in bulk. Positively Tea offers a one pound bag which works out to a very affordable price per cup. A tea that is both pleasant and inexpensive could be your best bet as a daily tea.
Top reviewer notes: Stout brew with pleasant hint of smokiness + pleasing price.

Mike's view: Nice baked maltiness + good daily tea.

Do consider: Stoutness not for everyone.

Click here to buy Positively Tea Company Organic Assam Black Tea
Many Assam black teas perform well in spicy or fruity concoctions such as chai or kombucha.
But you have to be careful. You don't want an Assam that has so much fight that it knocks out the spices or scares the SCOBY into hiding.
An Assam with characteristic maltiness but not too much astringency is a good match for these lively mixes.
Many tea aficionados find that the full-bodied but mellow character of Davidson's Banaspaty Estate Organic Assam Black Tea adds body to chai and kombucha without overwhelming the blend.
You may also try this tea iced and sweetened with your favorite sugary goodness.
Davidson's Assam is USDA organic, Fair Trade, and sourced solely from Banaspaty Estate which has grown tea for decades in the hot, humid climate of Assam. It is a very popular leaf for resellers all over the world which indicates confidence in the tea producer's consistent standards.
What tea drinkers like: Great for chai and kombucha + organic + Fair Trade

Mike's view: Very balanced flavor + a good alternative as a daily Assam.

Do consider: No downsides that I can discover.

Click here to buy Davidson's Banaspaty Estate Organic Assam Black Tea
Putting it together: the Best Assam teas of the year
The teas we review here have a lot to offer, but you may want something particular in your cup. To summarize our recommendations, keep these points in mind: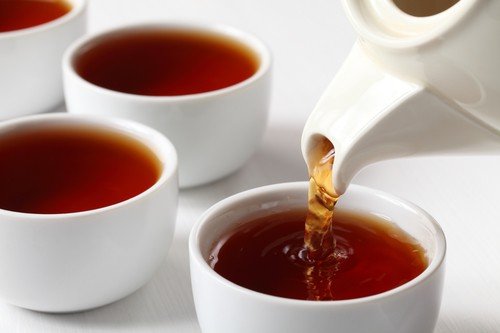 Teaware You'll Need: Tea Strainer/Tea Infuser
Each of the teas that we reviewed here are loose leaf and therefore not constrained in tea bags.
In order to get the best out of your brew, use a fine-mesh tea strainer or tea infuser for both CTC and whole leaf (i.e., orthodox) teas. The leaf needs to uncurl and expand in the hot water so try to get the largest strainer-infuser that you can fit in your tea pot, pitcher, or cup.
We like the stainless steel FORLIFE Capsule Infuser that holds up to an entire cup of loose tea or spices. The lid is easy to remove and the capsule is a snap to clean. Use the attached hook and chain to make it easier to withdraw the capsule from the vessel.
Click here to check today's price for the FORLIFE Capsule Infuser
Or if you want an infuser built-in to the teapot, then try the Bodum Assam Tea Press. There's a lot of room in the stainless steel capsule for leaf expansion and the plunger mechanism effortlessly separates the liquor from the leaf. Just don't press too hard or you may ruin your tea for the next steeping.
Click here to check today's price for the Bodum Assam Tea Press
Now, go. And enjoy your tea!